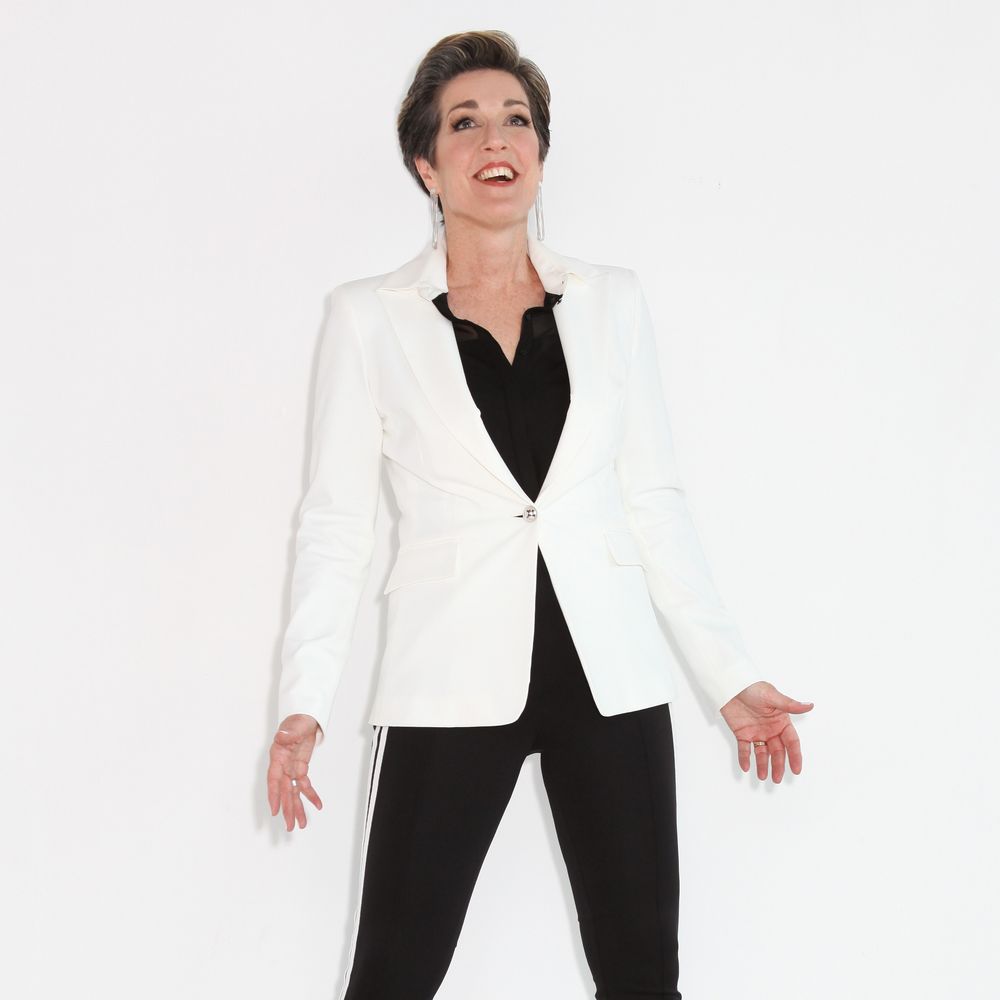 ABOUT DENISE LESLIE...
Energy, creative freedom and joy are words that describe the artistry of Jazz vocalist Denise Leslie. A gifted entertainer and storyteller, Denise transports audiences with her sumptuous vocals, and spirited live performances. This artist defines herself with her fresh arrangements and unique musical interpretations.  With the release of her debut recording, One Fine Morning, Denise has become one of Canada's emerging vocalists to watch. 
Denise sings at the intersection of Jazz, R&B and Rock. Her debut recording, One Fine Morning pays tribute to music she cherished during her formative years, primarily, the 1970s.  Produced by award-winning producer/guitarist Bob McAlpine, the album features celebrated bassist Pat Collins, drummer Paul DeLong, pianist Don Baird, and horn players from Brass Transit and Lighthouse.The successful release of ONE FINE MORNING is a major step in Denise's musical career - almost 3 years in the making.
Denise enjoyed playing piano and singing in several choirs throughout her youth while her father - a devoted jazz fan, fostered a love of jazz music.  She put her music aside for a number of years, but while enjoying success later in life as a sought-after Interior Designer, the mother of three felt a deep inner calling to rekindle her passion for singing - primarily, singing jazz music. This led to lessons, vocal workshops and more and more live performance opportunities.  
Citing Jazz legends including Frank Sinatra, Ella Fitzgerald, Linda Ronstadt, Al Jarreau, Billie Holiday and George Benson as her greatest influences, Denise has a playful approach to Jazz believing the genre can sometimes take itself a little too seriously. "My focus is on melody, strong hooks and the fun that can be had with swinging and improvising the tune."
Denise is now an in-demand featured vocalist in the Greater Toronto Area. She has graced stages across Ontario for the past 16 years while enjoying a five year residency as the lead vocalist with the Mississauga Big Band Jazz Ensemble. Denise has performed for audiences of thousands on mainstages including the Jack Singer Concert Hall (Calgary, AB), Mississauga's Celebration Square and at the prestigious Living Arts Centre. Her unique vocal sound has drawn comparisons to iconic vocalists including Diana Krall, Annie Lennox, Linda Ronstadt and Julie London. 
Denise's creative spirit inspires audiences with its message of creative expression, freedom, confidence and fun!  
PERFORMING HIGHLIGHTS: 
*2012 – Released You Don't Know What Love Is – jazz recording with pianist/arranger Mark Kieswetter at TRAXAHEAD Studios.
*2014-2019 – Featured vocalist with Mississauga Big Band Jazz Ensemble 
*Past performances at venues including The Beatniq (Calgary, AB), The Rex Jazz & Blues Bar (Toronto, ON), the Living Arts Centre, Mississauga Celebration Square, The Royal Canadian Yacht Club, The Carlu, On the Verandah Concert Series (Mississauga), Club 744, Lowville Bistro, Hard Rock Cafe, Gate 403, Joe Mama's, The Trane, Burlington Ribfest, Royal York Hotel, Jazz at Oscar's – Hart House (University of Toronto),  Home Smith Bar, Oakville Jazz Festival, Port Credit Sunset Concert Series, 120 Diner, The Distillery District Jazz Celebration, Mississauga Golf Club and Islington Golf Club.
WHAT PEOPLE ARE SAYING ABOUT DENISE LESLIE: 
"I've worked extensively with Denise. She's a real natural talent and expressive vocalist. I look forward to hearing her project with the stellar team that she has assembled." - Bruce Cassidy, leader of Mississauga Big Band Jazz Ensemble and Composer/Arranger/Educator/Trumpeter
"Denise Leslie is one of those rare singers who makes every song her own.  Her choice of unique material and her unmistakable musicality make her one of Canada's upcoming vocalists to watch.  It's been a deep pleasure to support her work as a singer and her career in this industry." - Micah Barnes, Vocal & Career Strategy Coach
"Denise Leslie's Jazz is unique, musical and captivating. Her scat soars. It's a pleasure to work with a musician who cares so much about the music and the performance."  - Brian Farrell, former Artistic Director, Revv52.